Fundraising Events
$2 PER TICKET

Winners announced on Nov. 29th after the Game is over!

TICKETS WILL BE ON SALE AT ALL PMRF ADOPTION EVENTS
Please check pawsitivematch.org for locations, dates and times.



For more information contact:
Betty Mackin: bmackinpmrf@gmail.com or
Chelsa Gamester: chelsapmrf@gmail.com



How it works:
A person buys a ticket in a sealed envelope and on this ticket is a score.
The score represents a team from the East and the West;

Monetary prizes are awarded if the score on the ticket matches the score in the game at the end of each quarter:
First quarter $50
Second quarter $75 (and there is also a reverse score prize of $75)
Third quarter $100
Final Score $250 (there is also a reverse score prize of $100)



Thank You to Polar Star Canadian Oil and Gas, Inc. for their support!

Come by to say hello to some Pawsitive Match dogs and enjoy DogFest - A Christmas Market and indoor doggie event put on by Five Star Events!
Join us on Sunday November 29th for an afternoon that has gone to the dogs. You will enjoy:
* a fun indoor doggy playdate (dogs of all sizes)
* local vendors selling dog related services and merchandise - because Fido hangs a stocking too, right?
* professional holiday portraits by Riverwood Photography (additional cost of only $10) - digital photos will be available within the week, with plenty of time to give as gifts and to use for your Christmas cards
A light concession will be available, proceeds going towards Pawsitive Match!

On Sunday November 29 come down to Pet Valu Shawnessy between 11am to 3pm to get your pooch's photo taken with Santa! For $20 you will get 3 photos! Cash only.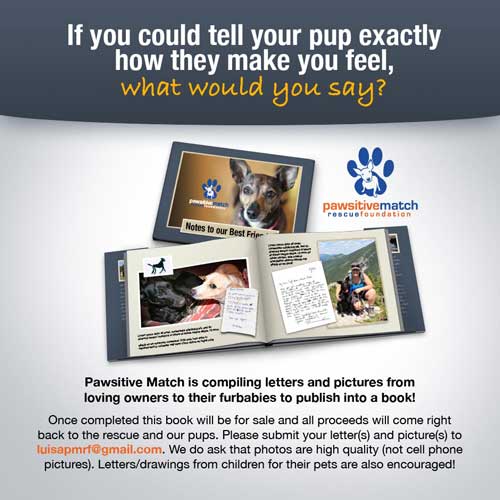 If you have any questions contact Luisa at luisapmrf@gmail.com.
We also stage regular adoptathons throughout the year, as well as Pawsitive Match Rescue Foundation holds weekly adoption events with the help of our local Calgary and area retail friends. Click here to see our upcoming adoption events.
In some cases, we launch specific campaigns to fund medical procedures for specific dogs in our care. Details on current medical fundraising efforts can be found on our Pawsitive Patients page.
If you have an idea for an event or fundraising campaign, we'd love to hear from you! Contact us at fundraising@pawsitivematch.org. We are also always in need of volunteers to help organize and run adoptathons or fundraisers. If you have some extra time and would like to help us out, check out the Volunteer page.